Windproof commercial parasols from MAY: Well equipped against wind
Wind is an issue in two respects when it comes to parasols. On the one hand, parasols can also be used as windbreaks if they are tilted or have side panels. On the other hand, the parasol must of course be able to withstand the prevailing wind conditions. That's why MAY tests its parasols in a wind tunnel and also has an independent structural analysis office do the calculations - for maximum safety and the greatest confidence in our products.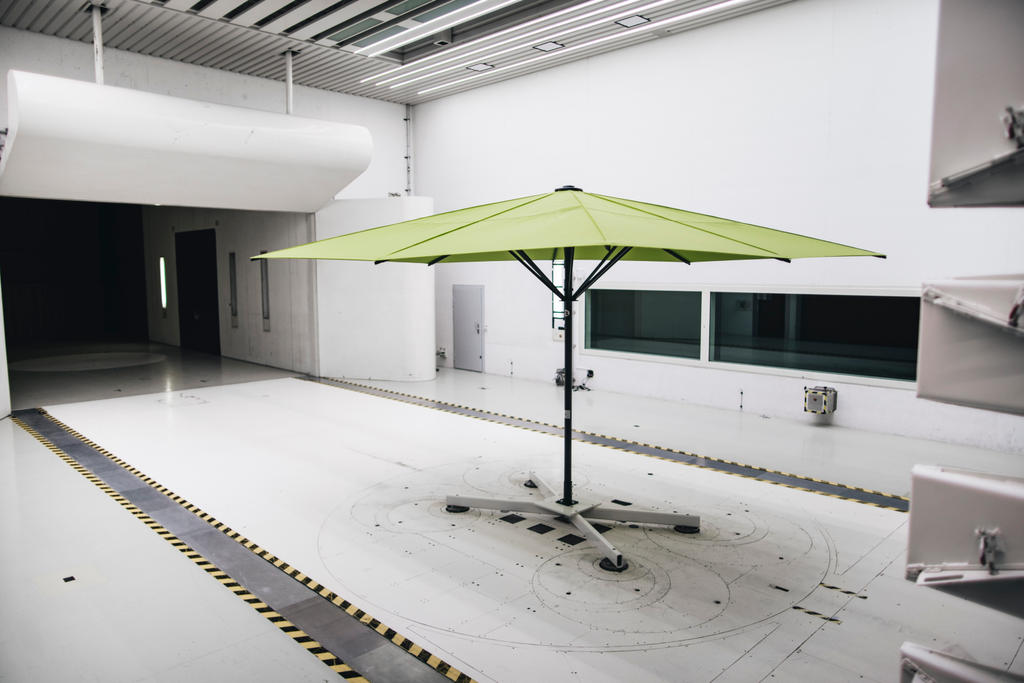 MAY SCHATTELLO in the wind tunnel at Porsche
Nothing will knock them down in a hurry: Windproof commercial parasols from MAY
MAY commercial parasols are also well equipped to withstand sudden gusts of wind: The canopies are mounted on springs. End pieces are inserted on the outside of the spoke ends, which dynamically adapt to the current load on the canopy by means of a spring system. In this way, load peaks, such as gusts, can also be well cushioned.

Depending on the parasol model and size, MAY parasols can withstand winds of up to force 12 - this corresponds to between 118 and 133 km/h, the highest category ("hurricane") on the Beaufort scale for determining wind force.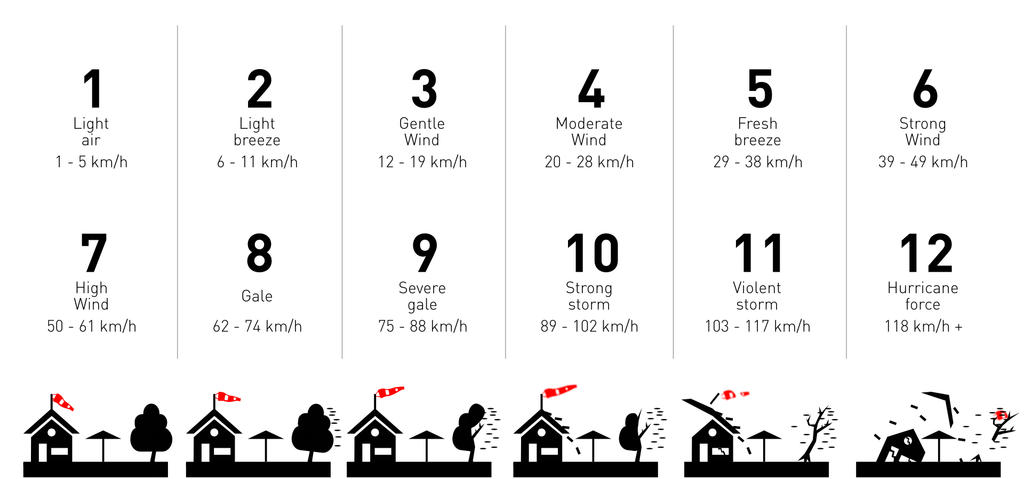 In areas of application with strong wind loads - for example on roof terraces, by the sea or on a dyke, on ships, in the mountains, at river mouths, etc. - we advise using two smaller parasols rather than one large one.
Additional safety can be provided by a motor with wind sensor, which closes the parasol fully automatically when the wind comes up.
However, if damage to the parasol occurs due to excessive wind load, MAY commercial parasols are easy to repair. Our customer service is always there for you!
---
Our windproof parasols