Windproof large parasols from MAY: Well positioned to defy the wind
Wind is an issue in two regards when it comes to parasols. On the one hand, parasols can be used as a wind break when tilted at the appropriate angle, or when equipped with side panels at the same time. On the other hand, the parasol must, of course, be able to withstand the respective wind conditions. This is why MAY tests its parasols in a wind tunnel and also has an independent structural engineering agency verify its calculations – for ultimate safety and the greatest confidence in our products.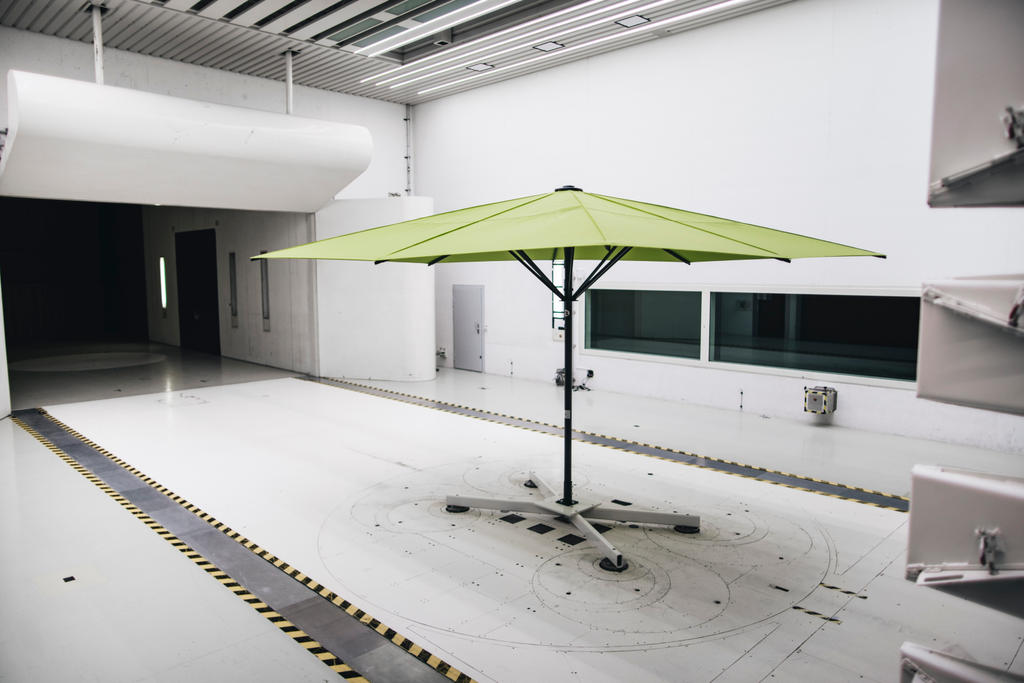 MAY SCHATTELLO in the wind tunnel at Porsche
They won't be bowled over by the breeze: Windproof large parasols from MAY
Large parasols from MAY are well positioned to defy gusts of wind that come up out of nowhere: The canopies have spring bearings. End pieces have been inserted at the outer end of the spokes, which use a spring system to adapt dynamically to the current wind load on the canopy. This allows peak loads, such as gusts of wind, to be absorbed effectively.

Depending, of course, on the parasol model and parasol size, MAY Parasols can withstand forces of up to 12 on the Beaufort scale – equivalent to 118 to 133 km/h and therefore the highest category ('Hurricane force') used to determine wind intensity.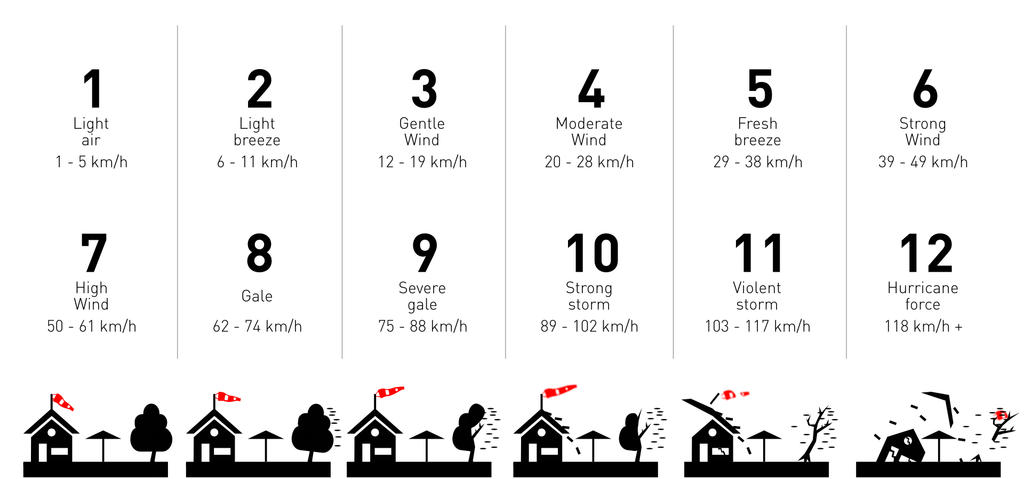 When used in areas subject to strong winds – for example on roof terraces, in coastal regions or on a dyke, on ships, in the mountains, at river mouths, etc. – we tend to recommend the use of two smaller parasols rather that one large one.
Additional safety can be provided by a motor with wind sensor, which closes the parasol fully automatically when the wind picks up.
Should a parasol end up sustaining damage due to a wind load that was too high, then MAY large parasols are easy to repair. Our customer service is happy to help you at any time!
---
Our windproof parasols