Sustainable investment: Spare parts and repair for your parasol
Truly ecological products are those that never have to be bought. At MAY, we interpret this train of thought this way: We offer you high-quality, durable parasols whose entire nature is designed to be repairable should the worst happen.


All parts are screwed or plugged in - so they are easily replaceable. MAY still provided spare parts for 30 year old parasols today!
The canopy can also be repaired. In its entirety, or only individual affected parts are cut out and replaced.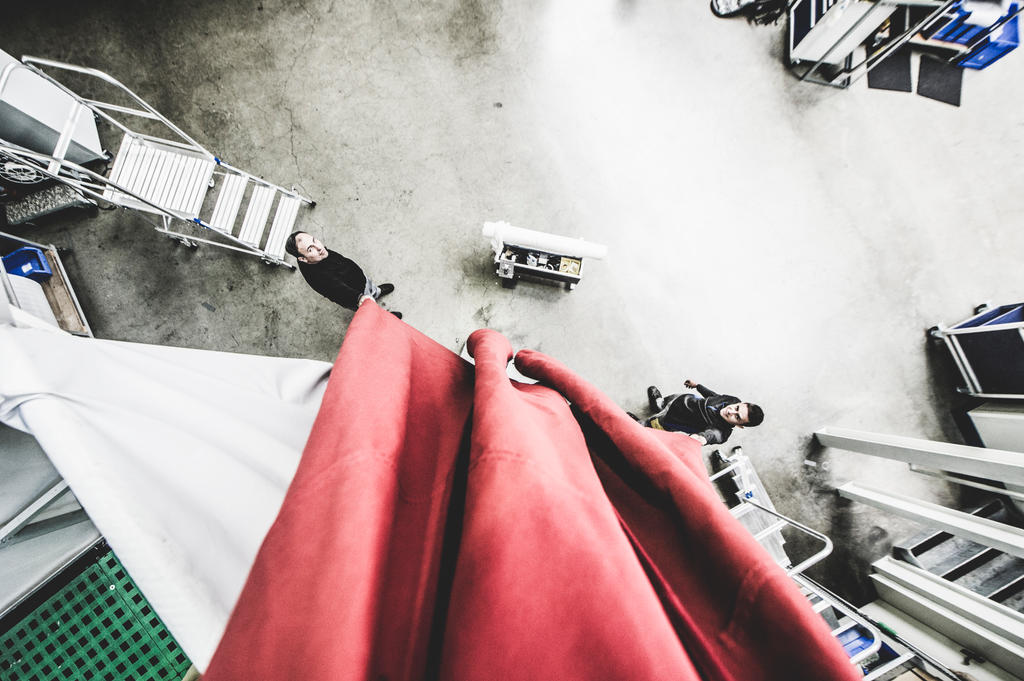 MAY ALBATROS canopy covering
Parasol broken? Talk to us
Stable construction, proven wind resistance, high quality materials: Nevertheless, extreme conditions can cause the parasol - or rather parts of it - to break down one day. If this happens, simply contact your specialist dealer or us at MAY directly. We provide every MAY parasol with a serial number so that we can still trace the parasol type and its equipment many years later. This enables us to recommend the right spare parts for you. Of course, we also provide you with spare parts price lists. You will see that we focus on reasonable, customer-friendly spare parts prices. Because MAY does not want to earn money from the problems of its parasols, but from satisfied customers who are happy to recommend us to others.
Repair instructions and repair service
The repair of your parasol can - depending on the problem - be carried out on your premises. This can be done by your specialist dealer, by us at MAY or even by yourself. We provide instructions for various repairs so that our customers from California to the Faroe Islands to Japan can quickly help themselves.

Or you can have your parasol repaired by a specialist dealer - they usually have very well-equipped workshops where trained sun protection technicians take care of your parasol.

Our specialists at MAY also be happy to take care of your parasol. Then it can take a trip to Betzenweiler in Upper Swabia for repair and maintenance.
---
Do you have any questions?
Use our contact form, send us an e-mail or simply give us a call. We look forward to being able to help you.