Spare parts and repairs for your parasol.
Only products that never have to be bought are truly ecological. At MAY, we have our own take on this line of thought: We provide you with high-quality, hardwearing parasols, all qualities of which are designed to allow repairs if the worst comes to pass.


All components are screwed or plugged in place – making them straightforward to replace. Even today, MAY still stocks spare parts for parasols that are 30 years old!
The parasol canopy can be repaired too. Either the entire canopy, or by simply cutting out and replacing the individual segment affected.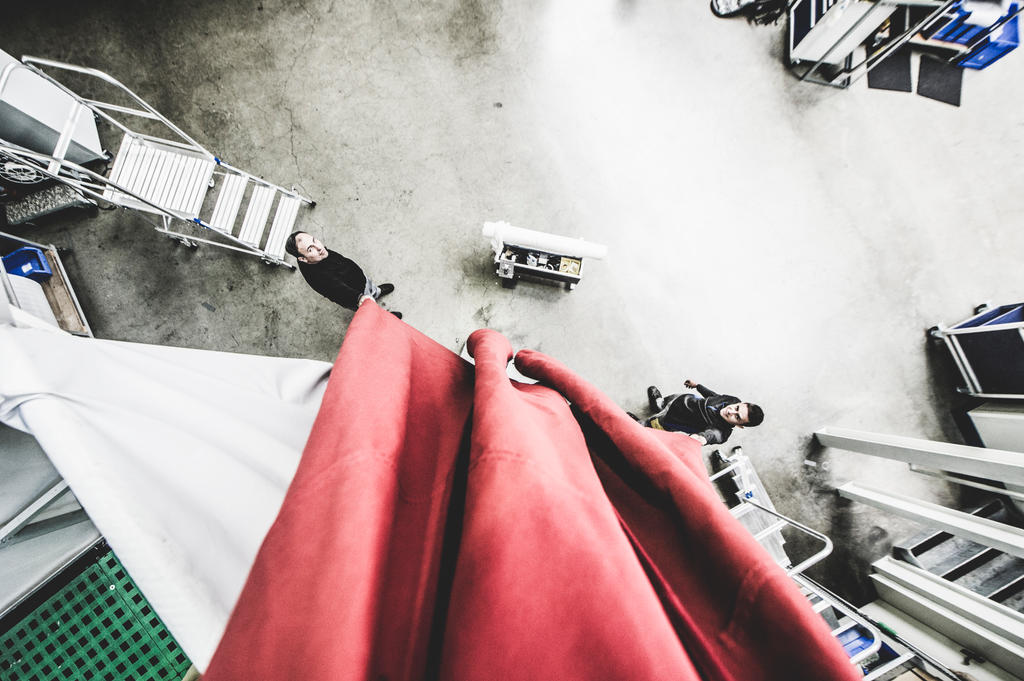 MAY ALBATROS canopy covering
A broken parasol? Please talk to us
A sturdy construction, verified stability in the wind, high material quality: Despite this, extreme conditions may actually result in a parasol – or, better said, parts of it – breaking. If it does, them simply contact your specialist retailer or contact us at MAY directly. We assign a serial number to every MAY Parasol, which allows us to find out which parasol type it is and which equipment it features – even years and years later. This also allows us to recommend suitable spare parts to you. We do, of course, also provide you with price lists for spare parts. You will see that we place value on appropriate and customer-friendly spare parts prices. This is because MAY does not intend to earn money off problems affecting its parasols, and instead bases its business on satisfied customers who are happy to recommend the company to others.
Repair instructions and repair service
A repair to your parasol can – depending on the specific problem – be carried out at your premises. This can be done by your specialist retailer, by MAY or even by you. We provide instructions for a range of repairs, ensuring that our customers have help at hand, no matter where they are – in California, in the Faeroe Islands or in Japan.

Alternatively, have your parasol repaired by a specialist retailer – they usually have workshops with all the necessary equipment in which qualified sun protection technicians will take care of your parasol.

Our experts at MAY are also happy to take charge of your parasol. This will allow it to go on a trip to Betzenweiler in Upper Swabia for repair and maintenance.
Spare canopy for a parasol – hardwearing and high quality
Are you looking for a new canopy for your MAY Parasol? For example, because the fabric can no longer be cleaned? Or because after years of use, you'd like to give your parasol a new appearance?

MAY Parasols make it easy for you: From the smallest cantilever parasol to the largest XXL parasol, all models feature an ingenious securing system that allows the complete parasol canopy to be replaced in minutes – without the need for special tools and with just a few simple steps.

Many customers with parasols for the hospitality industry use this option and order a second, spare canopy with their parasol – one which they can set up in no time at all when the other parasol canopy is being cleaned. This ensures that your MAY Parasol will always make a perfect impression!

Incidentally, we are happy to repair your MAY Parasol canopy in our very own sewing workshop in the cooler autumn and winter months. Call us for a non-binding offer.
Suitable item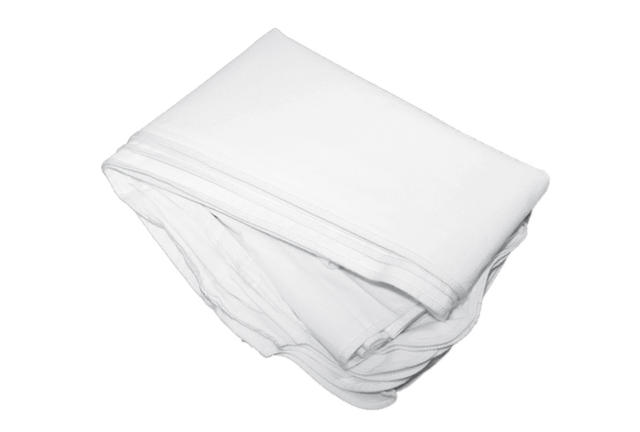 ---
Do you have any questions or feedback?
Please use our contact form, write us an email, or just give us a call. We're looking forward to being able to help you!