Service with value: Planning a patio with the tools from MAY
At MAY, we want you to feel fully advised and informed before you invest in the parasol system that is right for you. We provide you with various free tools for this purpose.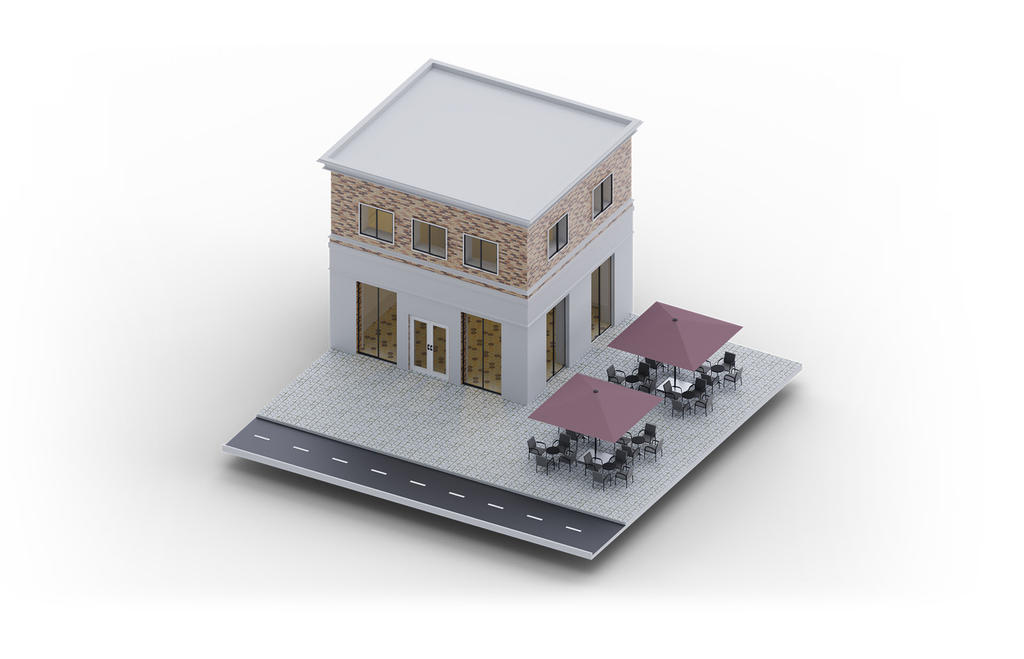 MAY Patio-Profit-Calculator for gastronomy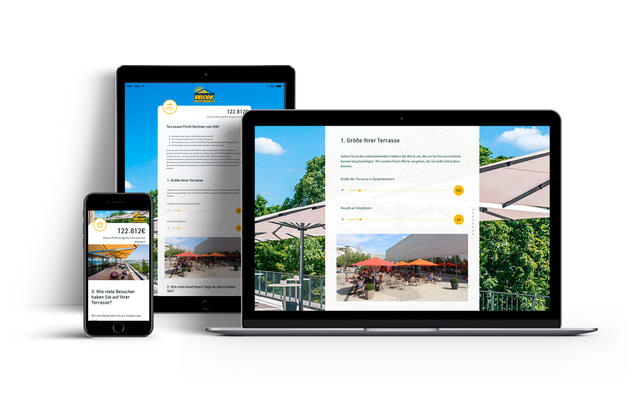 Patio-Profit-Calculator
In short, MAY's sophisticated Patio Profit Calculator helps restaurateurs to assess the success of their (existing or planned) outdoor catering space, to put the investments needed for successful outdoor catering into perspective, and it offers clues as to what needs to be thought of in the first place. You are immediately informed of the result online - you can vary the values entered as often as you like.
Click here for the MAY Patio Profit Calculator!
Gratis 3D-CAD-Modelle für Ihre Planung
In particular for architectural professionals, MAY offers a variety of free CAD data and 3D models.
A few tips on how to use it beforehand:
Keep an appropriate distance between the parasols during virtual planning: 20 cm for FILIUS and SCHATTELLO; 30 cm for ALBATROS.
Check in advance whether the parasol can be fixed in concrete - this would be the most elegant and space-saving solution. Otherwise, please use a stand frame or another of our many fastening options, which can be found in the menu under "Accessories".
In the case of very high wind loads, for example on roof terraces, by the sea, in the mountains or in windbreaks, please seek advice from MAY. We will tell you, for example, whether the parasol spokes should be additionally reinforced or whether smaller parasol sizes are necessary.
---
Do you have any questions?
Use our contact form, send us an e-mail or simply give us a call. We look forward to being able to help you.