Service that goes the extra mile: MAY gives you the tools to plan your patio
At MAY, we'd like you feel to you've had comprehensive advice and been properly informed before you invest in the parasol system that suits you best. That's why we've made a range of tools available for you to use for free.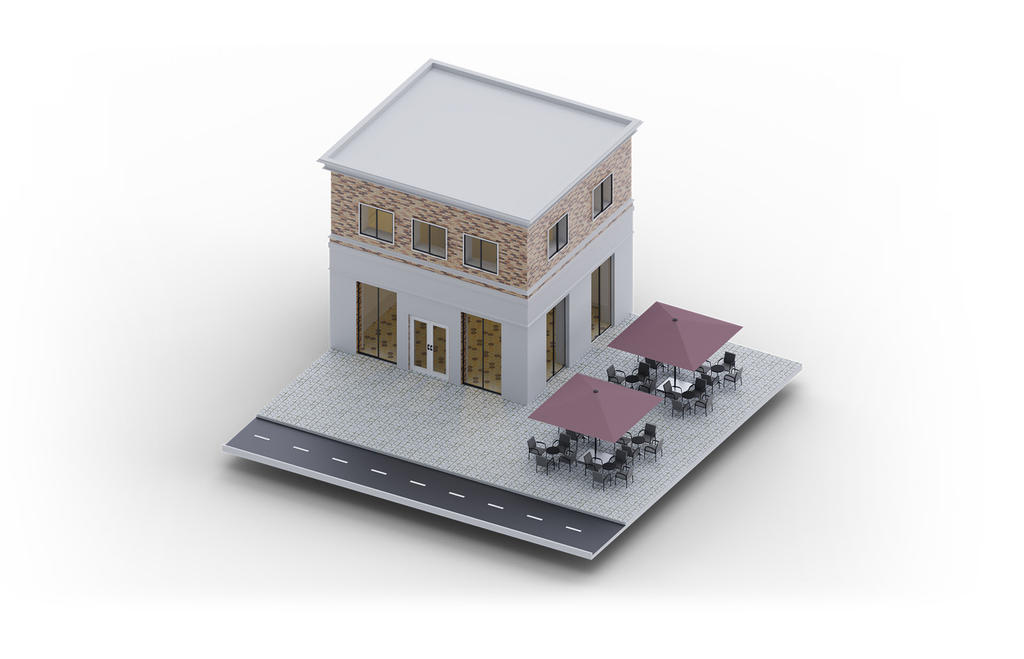 MAY Patio Profit Calculator for the hospitality industry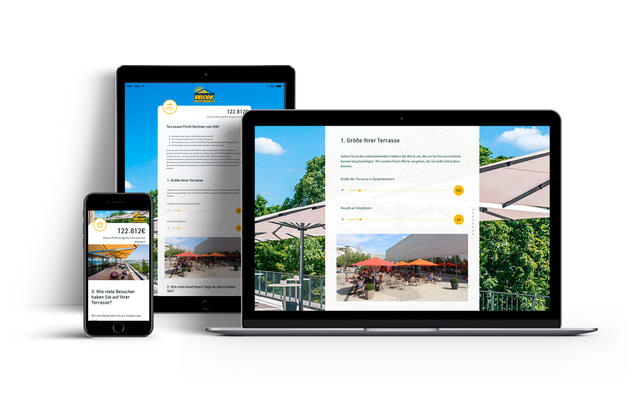 Patio-Profit-Calculator
The ingenious Patio Profit Calculator from MAY helps café and restaurant owners, in short, to estimate how successful their (existing or planned) outdoor eating area will be in relation to the investment necessary to create a successful outdoor open-air seating area, and it also provides a guide to what needs to be thought of in the first place. You'll be informed of the result online and right away – and you can change the values you enter as you like and as often as you like.
Click here for the MAY Patio Profit Calculator!!
Free 3D CAD models to help with planning
For architects in particular, MAY provides a large range of free CAD data and 3D models.
Here are a few tips to consider before, or for, use:
Maintain the minimum interval between the parasols when making your virtual plans: 7.9" for FILIUS and SCHATTELLO; 11.8" for ALBATROS.
Find out beforehand whether the parasol base will be concreted in – which would be the most elegant and, at the same time, most space-saving solution. In other cases, use full frame pedestals or one of our many other bases instead, which can be found under "Accessories" in the menu.
In places that are exposed to high wind loads, such as roof terraces, coastal regions, the mountains or wind corridors, please consult MAY for advice. We can, for example, tell you whether the parasol spokes should be fitted with additional reinforcements, or whether parasols that are smaller in size are best.
---
Do you have any questions or feedback?
Please use our contact form, write us an email, or just give us a call. We're looking forward to being able to help you!