Dispose of parasols correctly
MAY places particular emphasis on the high quality and durability of its products; everything about your MAY parasol is designed to be sustainable through and through.


All materials used have a very long service life. Our textiles get top marks for weather/light fastness and special protection through special impregnation.
The constructions of all MAY parasols are designed for the possibility of repair in the event of an emergency. We guarantee a comprehensive and almost unlimited availability of spare parts.
The canopy cover can be replaced - even segment by segment. Read more here.
We have been developing, designing and producing high-quality parasol systems for over 30 years. Even for the very first models from our founding years, we still manufacture replacement covers today.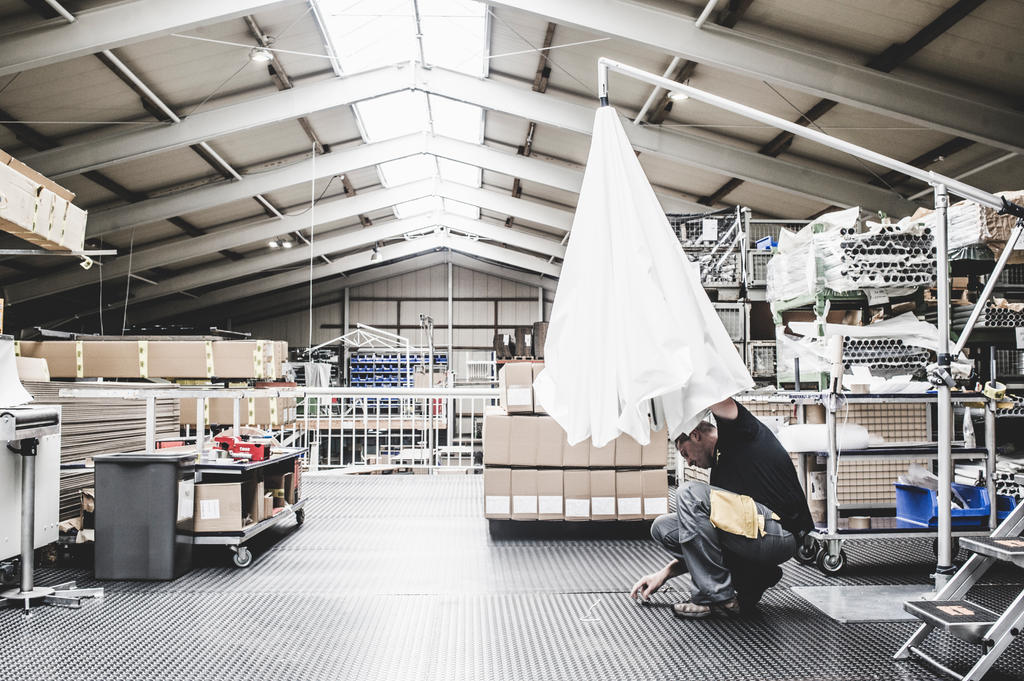 MAY Assembly of parasols
Our promise: Years of enjoyment from your MAY parasol
As a company that acts sustainably, it is nevertheless important to us to think about the end of life of our parasols and thus their disposal. It is important to us to also inform our responsible customers about how MAY parasols can be disposed of properly.
Gestänge aus Aluminium: Unbedingt wiederaufbereiten
The poles of MAY parasols can be completely dismantled by type. Especially the main material - aluminium - can be recycled very well due to its low melting temperature. This is not about so-called "downcycling" - the reprocessing of materials with simultaneous devaluation compared to the original quality. No: the aluminium used for our constructions is as good as new even when recycled. This means it can be reintroduced into the material cycle. This is even particularly important: because aluminium has a high primary energy consumption in processing, e.g. compared to steel - but if you recycle it, it is a comparatively "green" material.
The correct disposal of canopy coverings
MayTex-Poly and MayTex-Acryl textiles made of plastic can be disposed of in normal household waste. We are happy to take back MaxTex-PVC and return it to the material cycle via a special recycling method.
---
Suitable parasols
---
Do you have any questions?
Use our contact form, send us an e-mail or simply give us a call. We look forward to being able to help you.