Customised parasol prints for the hospitality industry and retail sector
Turn your parasol into an attractive vehicle for advertising, and make it part of your marketing concept. There are virtually unlimited options to do so – from discreet branding on the parasol valance to a large-area print on the parasol canopy, able to be read from above or from below. This means you can always place your advertising message where it can best be seen.

And if your parasol is closed, your advertisement can still remain visible – by using a printed parasol cover.

We adapt your ideas and your customised parasol print to your respective parasol model with expertise to ensure the parasol and the print form a perfect combination. Upon request, we're also happy to make suggestions for your very own promotional parasol.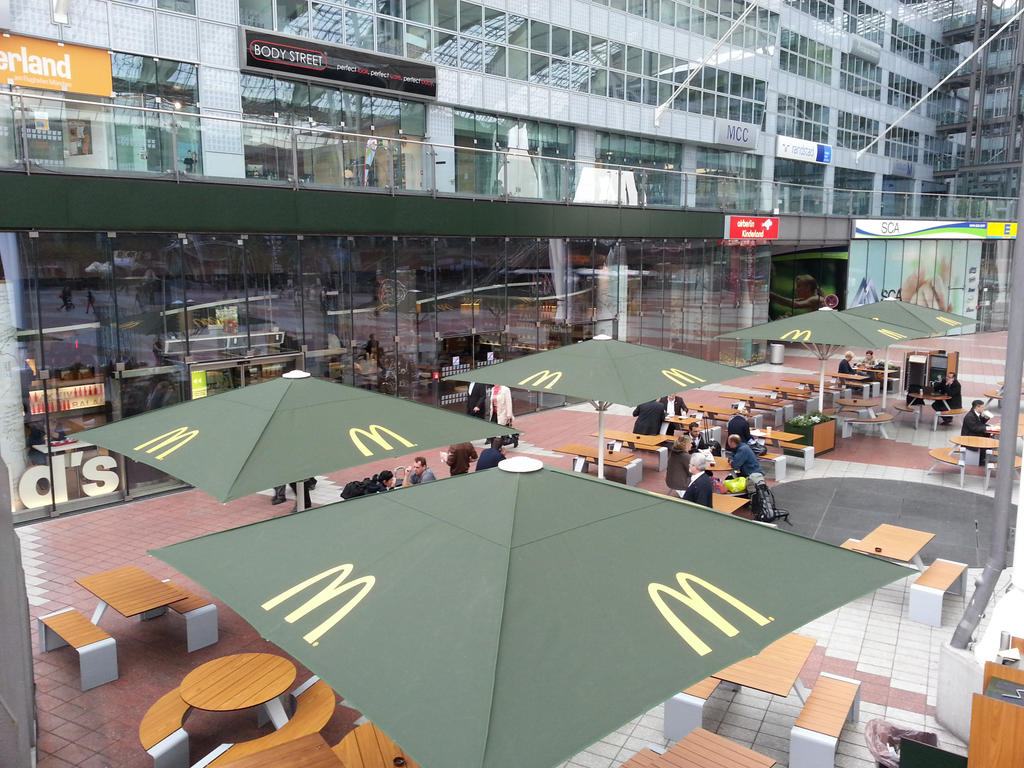 Example parasol print
More information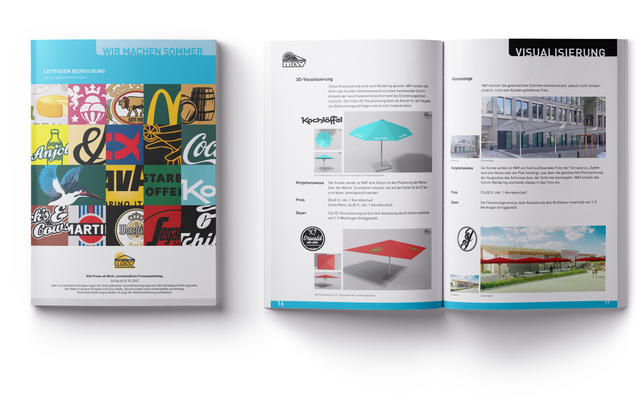 Guidelines for Printing
These guidelines include all dimensions for printing your logo and design on FILIUS, SCHATTELLO or ALBATROS parasols.
---
Suitable parasols
---
Do you have any questions or feedback?
Please use our contact form, write us an email, or just give us a call. We're looking forward to being able to help you!