Turn your shop into an experience: MAY large parasols for the retail trade
As a retailer, you're aware of what allows your bricks-and-mortar business to rise above e-commerce: the experience of shopping in a real retail outlet. Your customers could even end up having a magical time while browsing your shop if you turn it into an experience for them – which all starts with the shop windows, product displays and entrance area.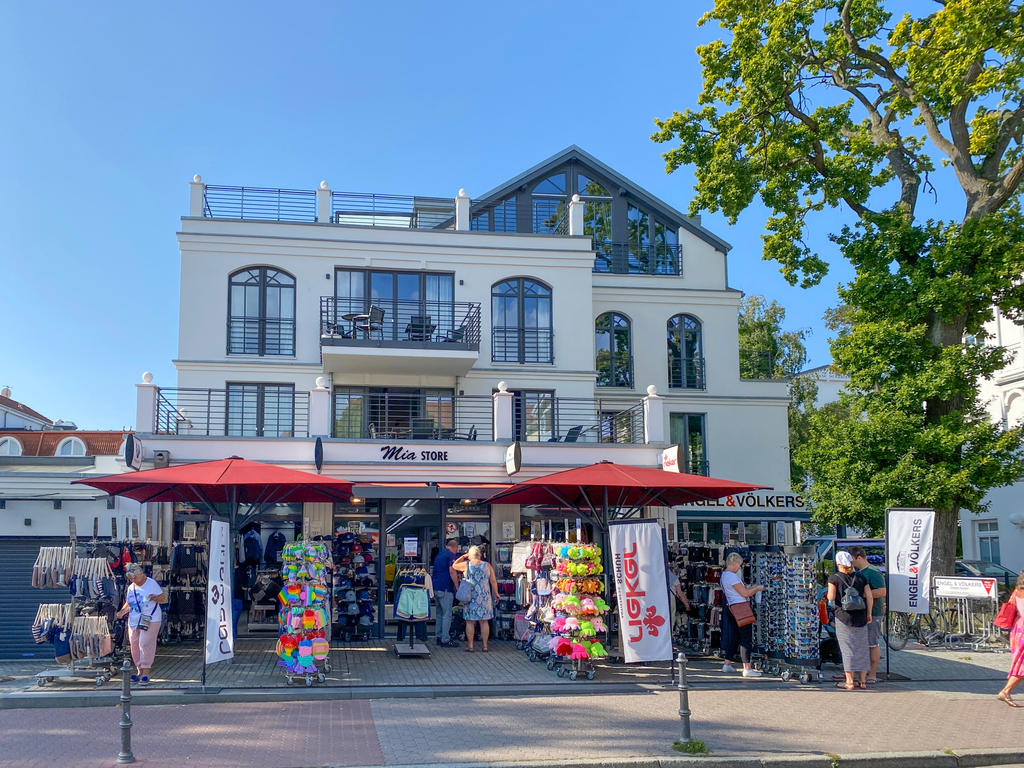 SCHATTELLO 11' 6" x 11' 6"
We're open: Large parasols in front of your business to welcome customers
Shops that flank their entrances with product displays make an inviting impression – depending on what's sold there, this might take the form of clothes rails, stands or displays. This friendly, attractive and, at the same time, tempting impression can be underscored by high-quality parasols out in front of the business.
Attracting attention, cleverly shading shop windows, protecting outside displays
Make things inviting to make a sale: One, or several, large parasols in front of the entrance allow you to extend the salesroom outdoors, regardless of the weather. At the same time, the parasols provide protection from the sun: the items in the shop window won't fade, and salesrooms won't warm up excessively in summer either. Any product displays out the front are also protected from heat, rain and bird droppings.
MAY Parasols are a component of experiential marketing: Many different colours, individual prints
Choose the colour for your parasols which best suits your shop from MAY's extensive range of colours. Do you run several shops? Then have your parasols printed with your logo, shop name and/or specific product using our special printing process. This is also a good way to let passers-by know from afar what they can discover in your shop.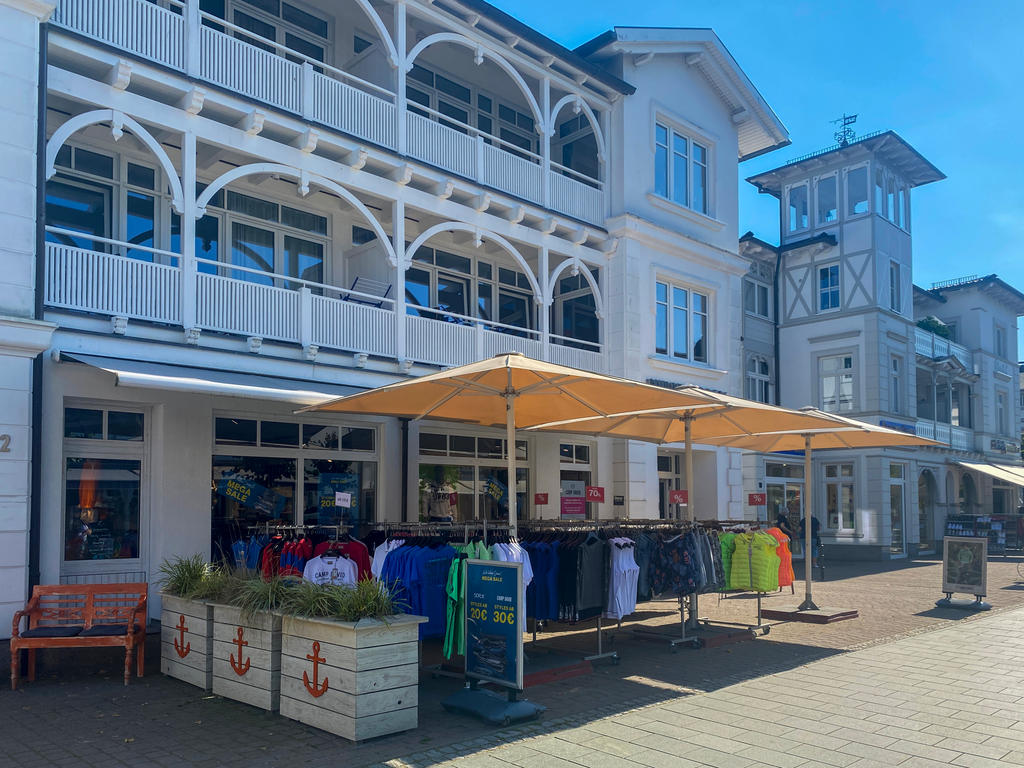 SCHATTELLO
MAY large parasols for retailers: A large number of technical options
We can give your large parasols a fixed anchorage in front of your business using ground anchors. They can still be removed down to ground level for weekly markets, street fairs or similar event. No danger of tripping!
For anyone who has to take the parasols down every day due to local conditions, we would like to recommend our centre pole parasol FILIUS with its compact dimensions and its low weight of less than 20 kg. Matching wheeled parasol bases make using the FILIUS even easier.
Our competent advisors are guaranteed to find exactly the right parasol system for your shop. Click here to read more about why a large parasol made by MAY is a sustainable investment.
---
Suitable parasols
---
Do you have any questions or feedback?
Please use our contact form, write us an email, or just give us a call. We're looking forward to being able to help you!