Turn your shop into an experience: MAY commercial parasols for the retail trade
As a retailer, you know what makes your brick-and-mortar business stand out from online retail: the on-site shopping experience. Your customers will find their time in your shop magical if you make it an experience in itself - starting with the windows, displays and entrance.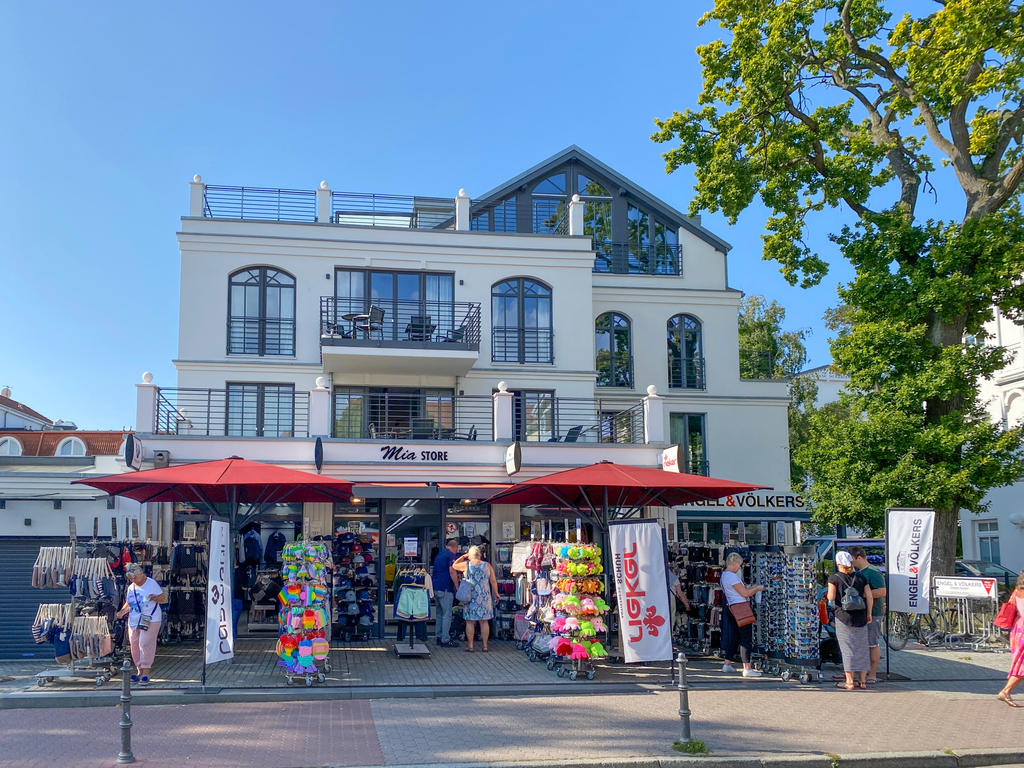 SCHATTELLO 3.5 x 3.5 m
We're open: Commercial parasols in front of the shop welcome
Shops that flank their entrance with product displays - depending on the product range, for example in the form of clothes rails, stands or displays - have an inviting effect. This friendly, appealing and at the same time enticing effect is reinforced by high-quality parasols in front of the shop.
Attract attention, cleverly shade shop windows, protect displays outside
Seduce and sell: One or more commercial parasols in front of the entrance extend the sales rooms outside, regardless of the weather conditions. At the same time, the parasols protect against the sun: the goods in the shop windows do not fade, the sales rooms do not heat up excessively even in summer. Merchandise displays in front of the shop are also protected from heat, rain and bird droppings.
MAY parasols as part of experiential marketing: numerous colours, individually printed
MAY's extensive colour range offers the right colour for your parasols to match your shop. Do you operate several branches? Then let us print your parasols with your logo, shop name and/or special offer using our special printing process. This is also a good way to let passers-by know from afar what your shop has to offer.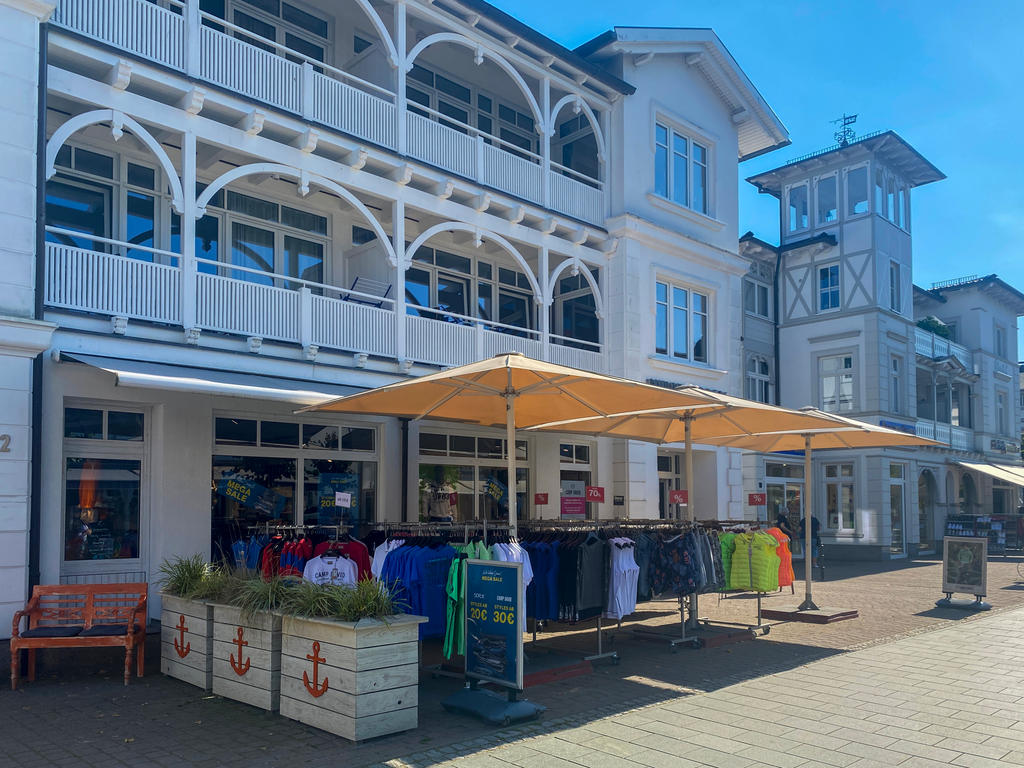 SCHATTELLO
MAY commercial parasols for the retail trade: A wide range of technical options
We can permanently install your commercial parasols in front of your shop with anchor tubes. For weekly markets, street festivals or similar, they can still be dismantled flush with the ground. Trip hazards excluded!
For those who have to dismantle the parasols every day because of the given conditions, we are happy to recommend our FILIUS centre mast parasol with its compact dimensions and low weight of less than 20 kg. Suitable mobile parasols stands make the use of FILIUS even easier.
Our expert advice is guaranteed to find the right umbrella system for your shop. Read on to find out why a commercial parasol from MAY is a sustainable investment.
---
Suitable parasols
---
Do you have any questions?
Use our contact form, send us an e-mail or simply give us a call. We look forward to being able to help you.