Windproof parasols with our Parasol roof stabilizer
Upgrade your giant parasol to gain maximum stability. The parasol roof stabilizer supports the spokes at the outer edge, right where the highest forces are acting on. The drag and compressive forces of the wind are absorbed and so the giant parasol gains enormous stability.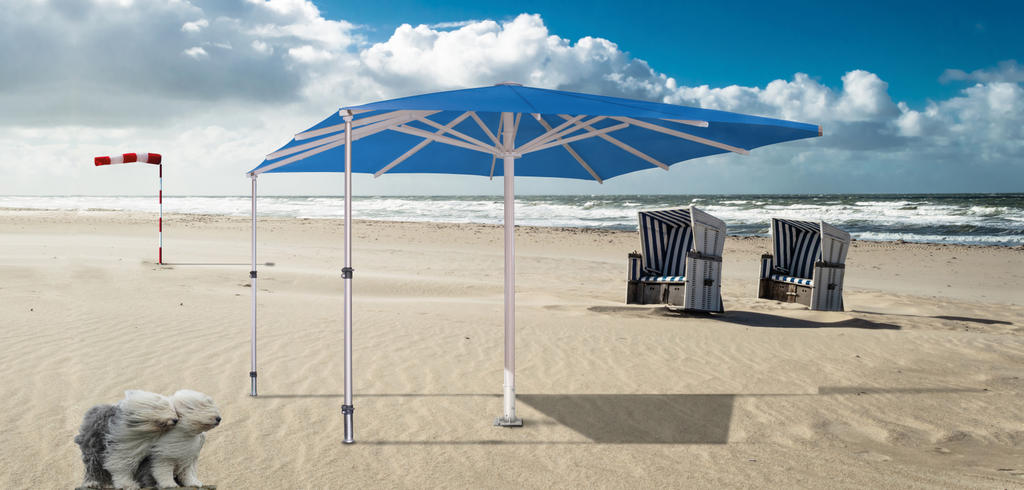 MAY Schirmdach-Stabilisator
Field of application
The parasol roof stabiliser is your solution if your parasol should remain open even during stronger winds. This is especially interesting for exposed areas such as open terraces, coastal areas or top floors of office or industrial buildings.
Sustainability
A giant parasol that is equipped with parasol roof stabilisers can withstand stronger winds. Therefore, this reduces the movements of the spokes and so increases the durability. These are your benefits:
Extended durability conserves resources and protects the environment. Decide for a higher investment that pays off long-term.
Worldwide the climate warming causes extreme weather events. The more stable an installation is built the better it can withstand these challenging environmental conditions.
More revenue
The parasol roof stabilisers reinforce a giant parasol so it can be used almost throughout the year. High stability provides optimal all-weather protection and so helps to increase revenue in the gastronomy sector. A benefit in all respects.
Wind-resistant side sheets
Even with smaller parasol models side sheets sometimes have to withstand high wind pressures. The weight of the side sheets also puts force on a giant parasol. Parasol roof stabilisers are able to absorb these forces. Additionally, side sheets can firmly be tied down to the floor without putting additional force onto the parasol. Therefore, parasol roof stabilisers enable you to protect even larger areas for your customers.
Stabilisation levels
Four parasol roof stabilisers attached to the diagonal spokes, reinforce the basic stability of a giant parasol at a reasonable price. The optimum is reached if all spokes are supported by parasol roof stabilisers. Due to the modular design you can easily upgrade from four spokes to all spokes.
Keep calm and brave the wind
Up to 200 kg of drag and compressive forces of the wind can be absorbed in axial direction.
---
Articles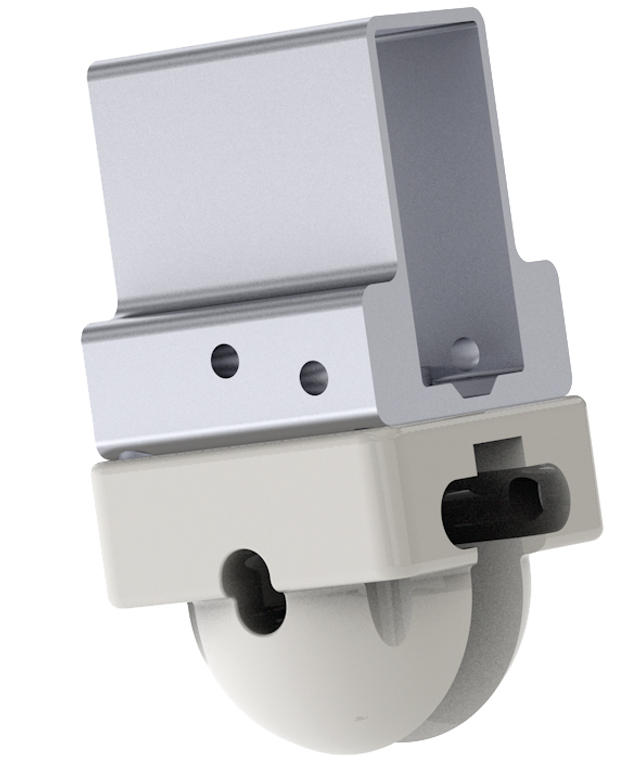 Upper fixation
Aluminium profile in EV1 silver-grey, white ball socket.
for SCHATTELLO
Article-No. 354100
for ALBATROS
Article-No. 354102
---
Initial installation
The "upper fixation" is firmly glued to the aluminium spoke during initial installation. Therefore, it remains attached also for opening and closing of the giant parasol.
---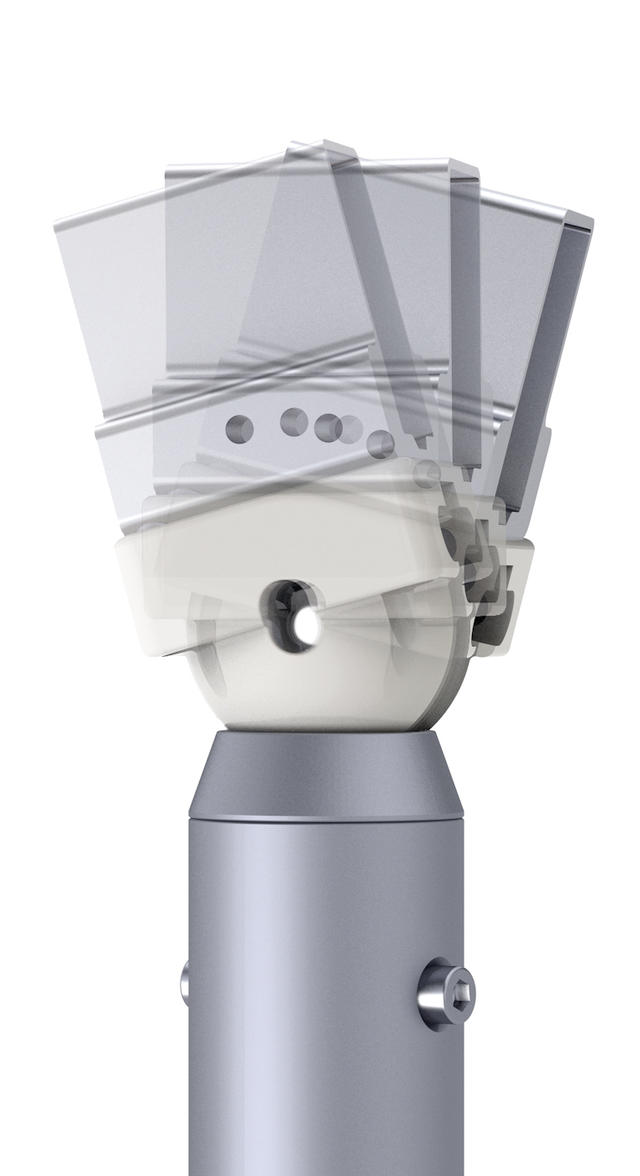 Automatic adjustment
The ball housing of the ball socket adjusts itself to each spoke automatically during installation (on main axis) – independent from its angle of slope. There is no complicated setting or adjustment. Therefore, the parasol roof stabilisers can be flexibly used for any spoke during installation.
---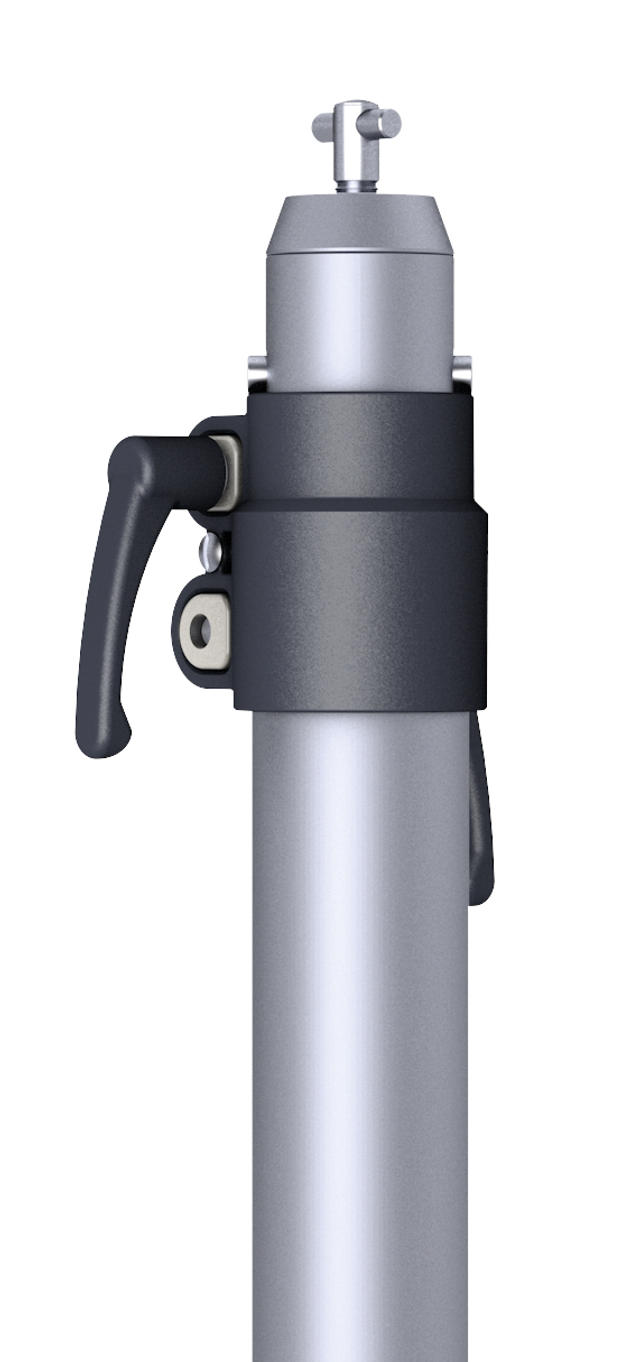 Parasol roof stabilizer
Ausführung in Standardlänge, teleskopierendes System, aus Aluminium EV1 silbergrau, Hauptmast-Außen-Ø 55 x 3 mm, Teleskoprohr-Außen-Ø 48 x 4 mm, eingefahrene Gesamtlänge 165 cm, ausgefahrene Gesamtlänge 285 cm.
for SCHATTELLO and ALBATROS
Article-No. 354104
---
Parasol roof stabiliser for centre pole length extension
total length retracted 215 cm, total length extended 350 cm
for SCHATTELLO and ALBATROS
Article-No. 357808
---
Suitable parasols
---
Do you have any questions?
Use our contact form, send us an e-mail or simply give us a call. We look forward to being able to help you.