MAY LED-Lighting for your parasols
Make your commercial parasol more than just a parasol: With the matching lighting elements for our center pole parasols SCHATTELLO and ALBATROS, it's easy. Energy-efficient LEDs in warm white or colored (RGB-W) on the parasol spokes provide pleasant light in the evening hours and invite your guests to stay a little longer.

The LEDs are dimmable and color controllable via the MAY bluetooth dimmer and apps for iOS/iPhone or for Android. By the way, a commercial parasol with integrated lighting is also the ideal solution for your outdoor smoking area.
Heater and lighting example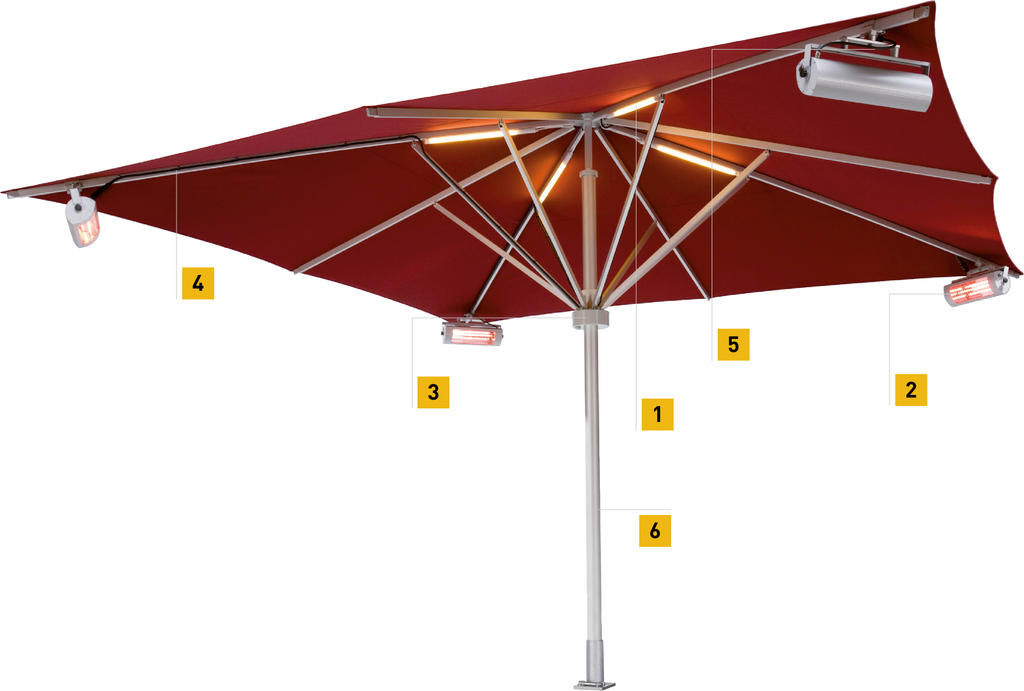 MAY infrared radiant heater and LED lights in the center pole parasol SCHATTELLO
13 watt, warm white light, outdoor lights, IP65 protection.
Parasol heater with 1,400 watts of power, IP24, with double parabolic reflector and Dr. Fischer tube + switch.
Full wiring in accordance with the circuit system is skilfully enclosed in this inconspicuous electrical harness – no cable tangle. Just another contribution to the overall elegance of the eye-catching parasol.
Current is run directly from the electrical harness to the heater via special plug connectors to VDE rubber-sheathed cables. This material is safer and more durable for outdoor use than PVC. Protection class IP65 (waterproof).
The heaters are fixed onto the end of a spoke with a swivelling holder. Thanks to this innovative, patented mechanism the heaters can be turned 90° and remain mounted when the parasol is closed. No tiresome mounting and dismounting when opening and closing the parasol.
within centre pole to avoid damage to cabling.
---
Product details
LED bar, warm white
Article-No. 352187
3'000-3'500° K; 60 LEDs; 12 V DC / 0.5 A; LEDs power-controlled, fitted onto spoke; without spot optics, with diffuser.
---
LED-bar RGB-ww (colours and warm white)
Article-No. 353925
LED-bar RGB-ww (red, green, blue, warm white 3'000-3'500° K); with 30 LEDs, 12V DC / 0.4 A, colour selection and dimming function by Bluetooth remote dimmer (art. no. 352888); classic LED spot optics with diffuser.
Great light and impressive atmosphere
An LED bar with integrated light foil generates a diffuse, all-over illumination and therefore creates a nice and pleasant atmosphere.
Simple operation
The colour cycle and the rate of colour change can be controlled by the Bluetooth remote control sender (art. no. 352890) or by the free app.
Light spectrum
The RGB-ww LEDs can create various colour combinations.
---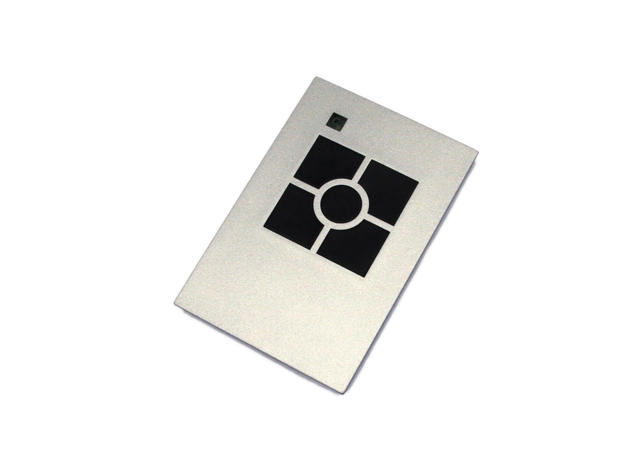 Bluetooth remote control sender
Article-No. 352890
To control 2 Bluetooth remote dimmer with LED-bars RGB-ww (colours and warm white) or 4 Bluetooth remote dimmer with LED-bars warm white. (art. no. 352888).
---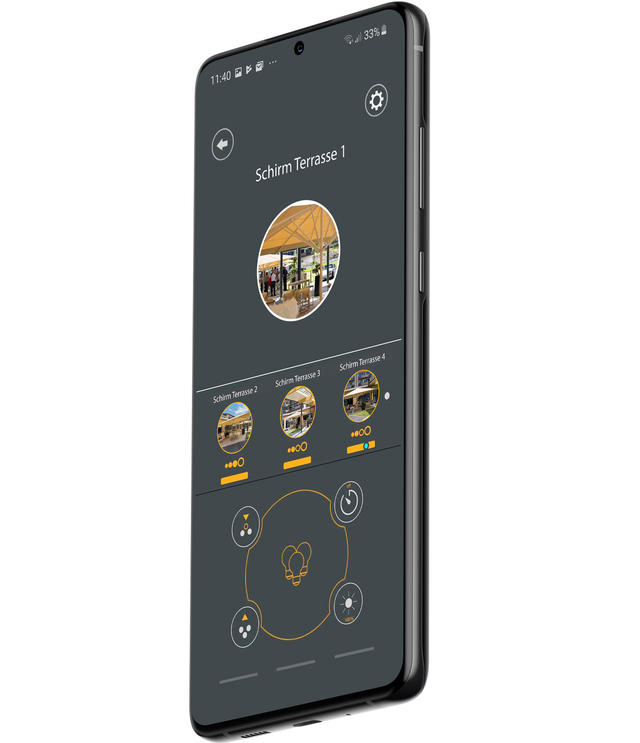 ---
Suitable parasols
---
Do you have any questions?
Use our contact form, send us an e-mail or simply give us a call. We look forward to being able to help you.