An electrifying connection with your guests
You'd like to have more guests, animate them to come by more often and have them remain loyal customers?

An effective way to do so is the USB charging station, visible from far away, featured on the high-quality MAY large parasol. Up to 4 smartphones or tablets can be safely charged at the same time.

If your guests feel perfectly catered to, then revenue per head increases, guests are happy to return, and word of the special service will get around.


---
Product details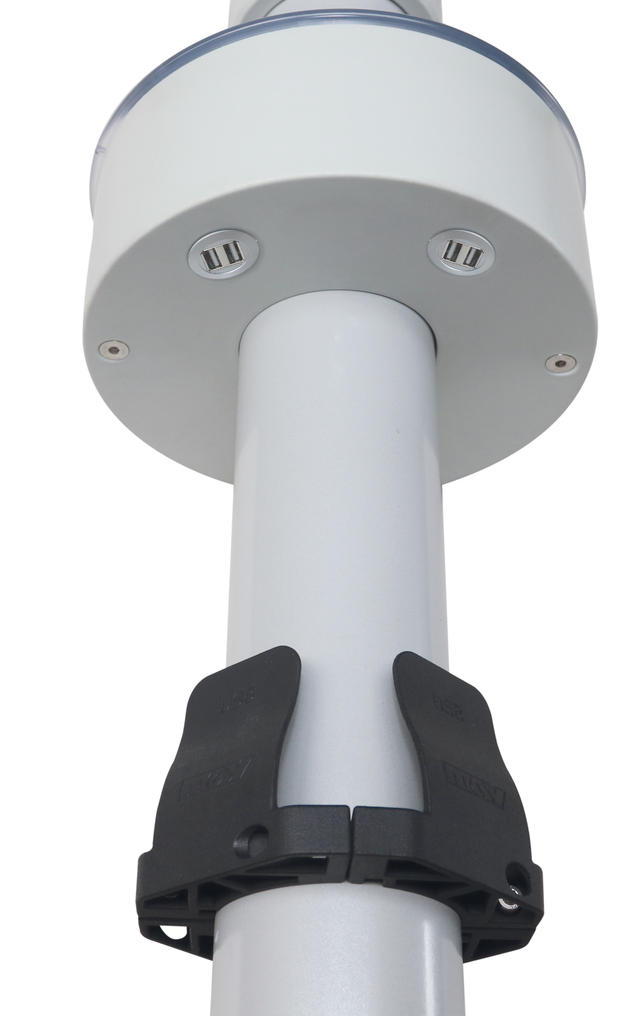 Holder for 4 smartphones with 4 USB-A connections
USB charging station
Supplied complete with:
2 charging sockets for 2 smartphones respectively (4 × 1.5 A; 5 V DC), protected from the weather in the junction box, 4 theft-proof charging cables with triple plug suitable for smartphones and tablets with the most widely used USB plug sockets (micro USV, USB type C and Apple Lightning) and a black gooseneck holder.

The power supply (230 V AC, 50 Hz) for the USB charging station is provided
by a cable on a spoke or
using the parasol pole and the base with a bore hole for cables.





The USB charging station can be combined with LED lighting and radiant heaters, not however together with a motor drive, loudspeakers or timers.

USB charging station for SCHATTELLO

Article-No. 355714

USB charging station for ALBATROS

Article-No. 356274
---
Suitable parasols
---
Do you have any questions or feedback?
Please use our contact form, write us an email, or just give us a call. We're looking forward to being able to help you!