MAY Parasols: Quality and perfection made in Germany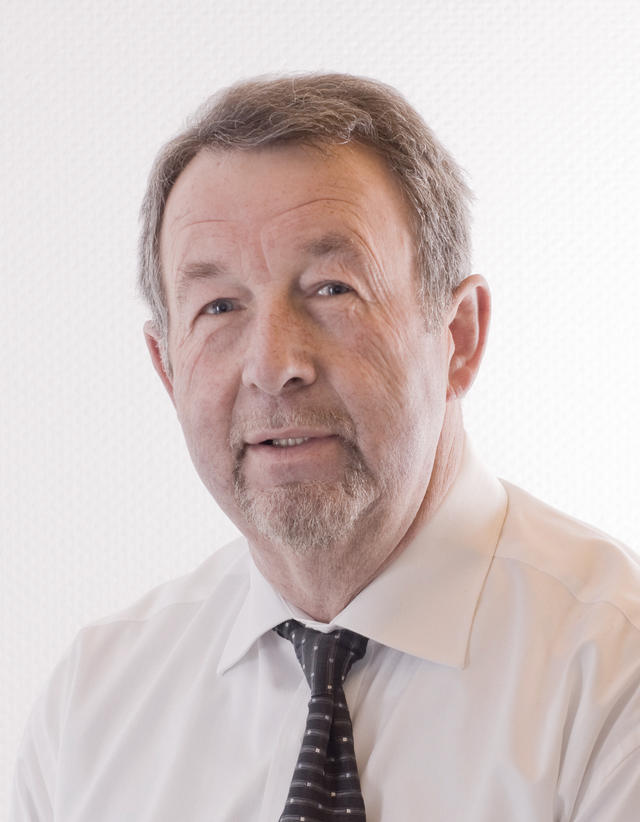 Anton May
Our family company was founded by Anton May and his wife Gertrud May in 1983. "The art of the business is to satisfy the customer's every requirement" – this is the principle that guides Anton May. By exhibiting creativity, innovativeness and an untiring pursuit of consistently better solutions, the MAY brand quickly because established on the market and soon became synonymous with high quality parasols that are a cut above the rest.
MAY unites tradition with innovation
Today, three decades after the company was founded, the second generation is now at the helm of the family company, with brothers Karl-Heinz May and Klaus-Peter May now managing the company and combining tradition with a modern business acumen. There are more than 160 employees involved in producing parasols in the highest quality in the town of Betzenweiler in Upper Swabia, tailoring them to the customers' preferences, ensuring versatility in function and design, and contributing a seemingly endless number of innovative ideas.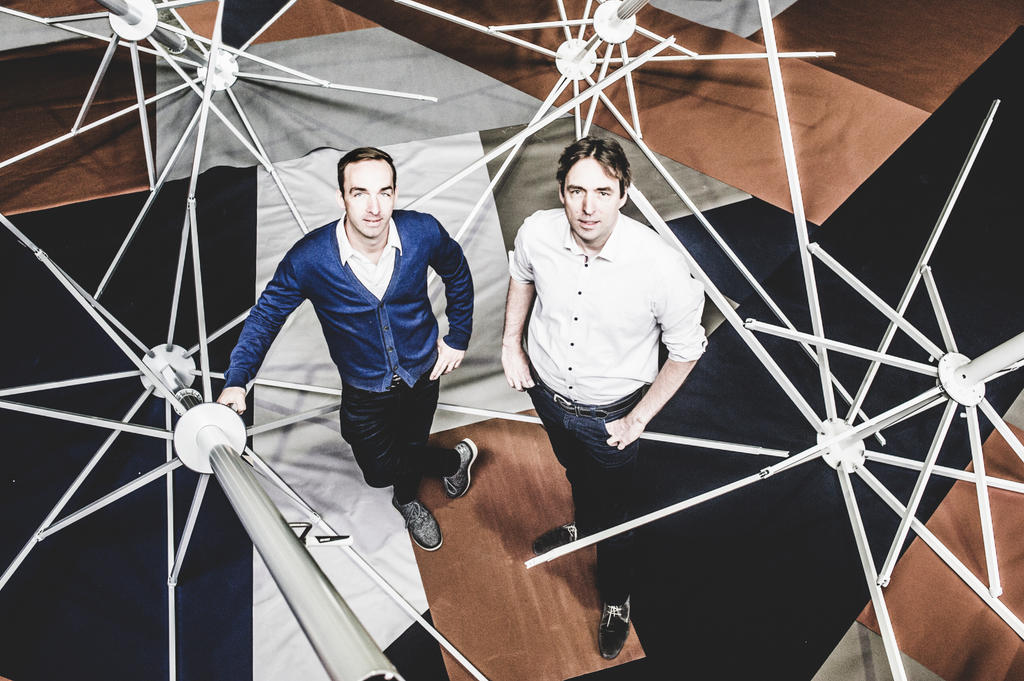 Karl-Heinz May and Klaus-Peter May
The art of making customer's dreams come true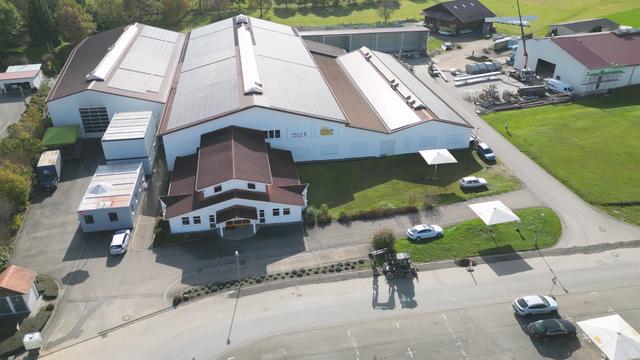 Office & Assembly Hall MAY GmbH Betzenweiler
The MAY brand has been a paragon of premium parasols since 1983. We specialise exclusively in parasols, having perfected their manufacture over the years. Our recipe for success is based on consistently turning creative ideas for parasols into technical solutions suitable for everyday use. One thing that is very important to us is that our production process involves a high proportion of components made by us.

This results in high-quality all-weather parasols made of aluminium that prove how good they are day in, day out – and this thousands of times over, not just in Germany, but worldwide.

This success was made possible on the one hand by the know-how we have built up by spending decades concentrating on parasols and, on the other hand, by the motivation of our employees and their work to guarantee our company philosophy is put into practice. From manufacture to the workmanship and on to service – parasols made by MAY are the ideal source of shade from the sun.

The main factor motivating our work is you, the customer: We aim to provide you with the ultimate in parasol quality, and the perfect products for your parasol. This is true of both the technology used for our products, and for the design of our parasols.

Discover the variety that our parasol collection offers, and experience the quality of our products – all year round, because when you have MAY Parasols, it's always summer!
Welding certification for your safety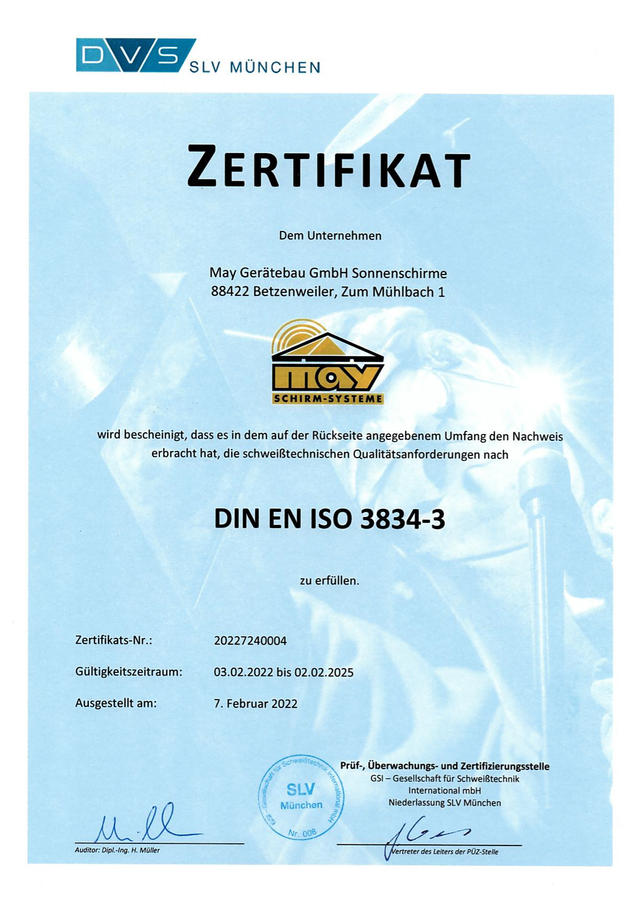 Welding certification
The company MAY strives to manufacture products that are sustainable due to their extremely long service life. In order to honour this commitment to quality, the company MAY holds welding certifications. Sturdy welded joints are a key indicator of quality, both on the parasols and on the mounting elements. EN ISO 3834-3 guarantees consistent monitoring, and is used as an objective basis for an evaluation of the quality of the welds. This quality management system is work-intensive, does however provide an additional measure of safety. It allows products that can withstand wind and weather all year round to be made responsibly.
The standards we implement to ensure a high product quality encompass:
Training for the personnel who coordinate welding activities
Certification of welders who work for us
Stipulation of the welding methods
Destructive testing methods
Regular inspections
Energy for generations
Illwerke vkw AG
Global warming is a fact. Every company needs to be aware of the role it plays, and assume responsibility for it. It will only be possible to reduce CO2 emissions if we take action and make the appropriate investments. 780 kW of arrays on the roofs of MAY's company headquarters have been generating enough power since 2021 to guarantee full self-sufficiency when the sun is shining. Any excess power is fed into the grid and helps to increase the share of regenerative energies in Germany's power mix even further. If the sun isn't shining, then hydroelectric power is used.

The partner that MAY works with, illwerke vkw, generates its power exclusively on the basis of hydroelectric plants and other renewable energy sources. Along with state-of-the-art battery storage and pumped-storage plants, illwerke vkw operates power plants with different capacities all over Vorarlberg. Due to the topographic conditions, the plants with the highest capacities are located in Montafon and in Bregenzerwald. The use of hydroelectric power, a clean source of energy, means showing responsibility for people and the environment, and when possible, it is upgraded in a resource-efficient manner or its efficiency is increased using the latest innovative technology.

When choosing a power utility, we opted for a company that bases its business on environmentally-friendly hydroelectric power and other renewable energies. According to the 2019 Fuel Mix Disclosure, illwerke's energy mix is comprised of 93 percent renewable energy, with the remaining 7 percent being sourced from natural gas-fired power plants. This reduces the carbon footprint by 330 g in comparison to the German energy mix.
Investing in the future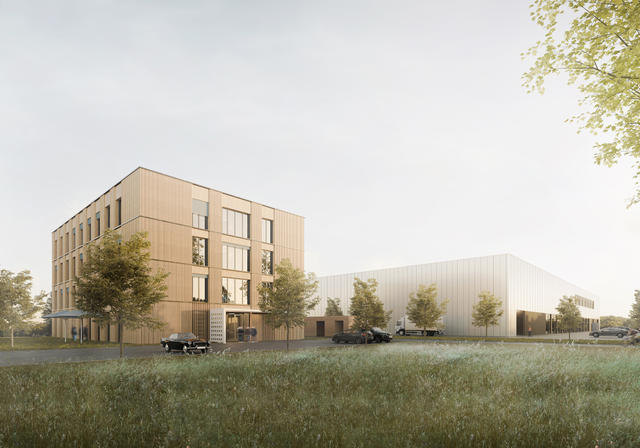 MAY New assembly hall and office
We are in the fortunate position that we were able to acquire a large expansion area here in Betzenweiler in the immediate vicinity of our company location. This 6 football fields large area opened up the possibility to expand further. Last autumn, construction began on our new 7,900 m² assembly hall and 2,900 m² office building. The construction phases are progressing with great strides. We'll keep you up to date with videos on
social media
. The assembly hall will be ready for occupancy as early as the end of 2023. We are looking forward to being able to offer state-of-the-art workplaces and expanded capacities from mid-2024.