We'll also shade you from the side
Been there before? You're sitting under the parasol, but the sun is still shining right in your face – it's peeking through under the edge of the parasol canopy. The rays of the sun don't shine down vertically, but rather come from an angle – often a low one in the early morning and evening. It's for exactly this reason that we developed a cross between a valance and side sheet – the sunshade. The removable fabric sunshade is around one metre in height, and available in MayTex Acryl, MayTex Poly or MayTex PVC to match the canopy. Installation is perfectly straightforward and it can be retrofitted to the FILIUS, SCHATTELLO and to the ALBATROS. The current price list is available upon request. We are more than happy to make you an individual offer.
Example of a sunshade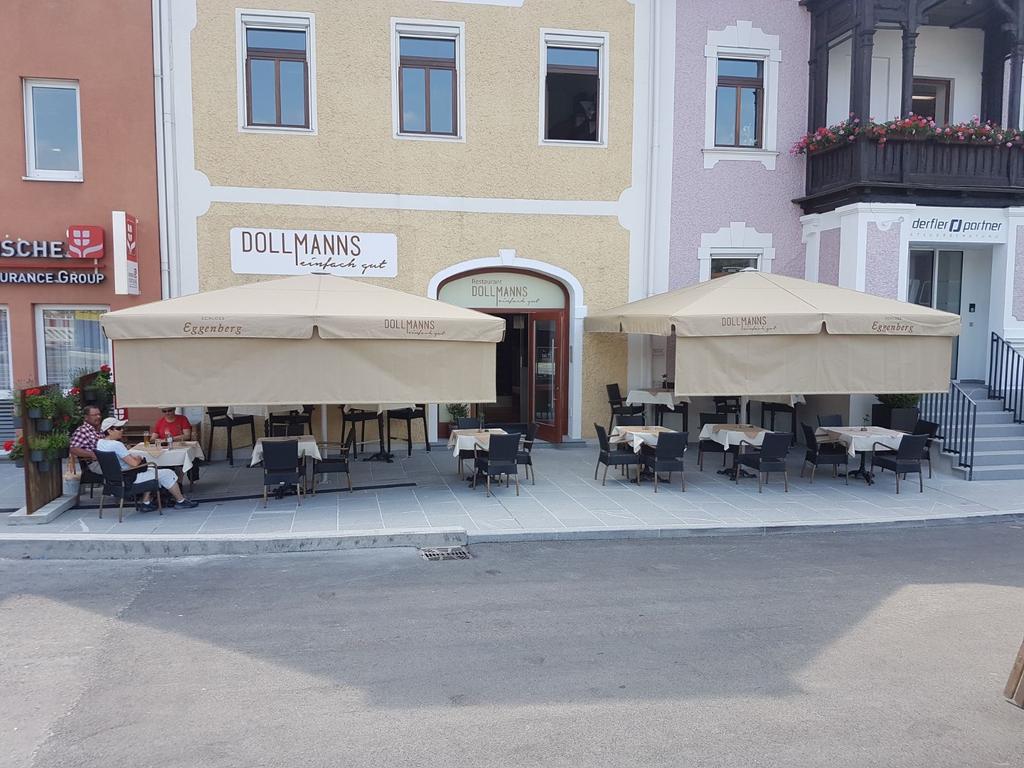 MAY Textile sun shade
Suitable items
Sunshade
made of MayTex Poly, MayTex Acryl or MayTex PVC. The sunshade is suspended from the spokes, just like the rain gutter or the side panel. One securing element is required per spoke. The securing element is available in the colours white, grey or black to match the parasol frame.
made of MayTex-Poly
Article-No. 352540
made of MayTex-Acryl
Article-No. 352584
made of MayTex-PVC
Article-No. 352585
---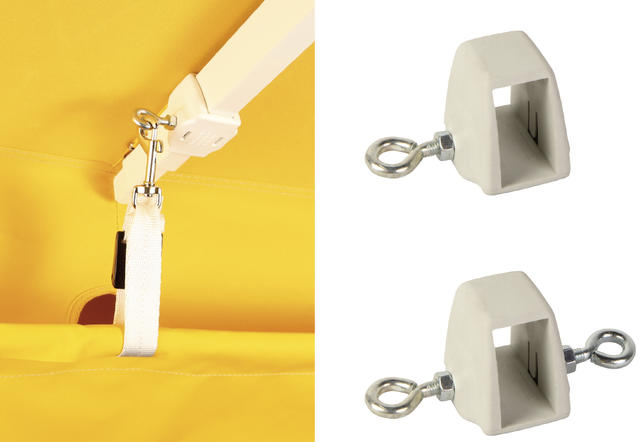 Securing element for sunshade, side panel and rain gutter
made of fibreglass-reinforced plastic, 1 piece required for each spoke.
for FILIUS with 1 eyebolt
Article-No. FA14101
for FILIUS with 2 eyebolts
Article-No. FA14102
---
for SCHATTELLO with 1 eyebolt
Article-No. SA14101
for SCHATTELLO with 2 eyebolt
Article-No. SA14102
---
for ALBATROS with 1 eyebolt
Article-No. AA14101
for ALBATROS with 2 eyebolts
Article-No. AA14102
---
Suitable parasols
---
Do you have any questions or feedback?
Please use our contact form, write us an email, or just give us a call. We're looking forward to being able to help you!