Professional cleaning for your parasol
Every parasol from MAY comes with a robust parasol canopy that is easy to care for, and which is designed to withstand the wear and tear of years of everyday use.

If a parasol has become dirty over a more extensive area, then we recommend our professional cleaning materials, which also tackle stubborn dirt – an economical and ecological alternative to a new parasol canopy. If you do ultimately end up needing a new canopy for your MAY Parasol, you'll find that we have the optimal replacement canopy.
---
Suitable items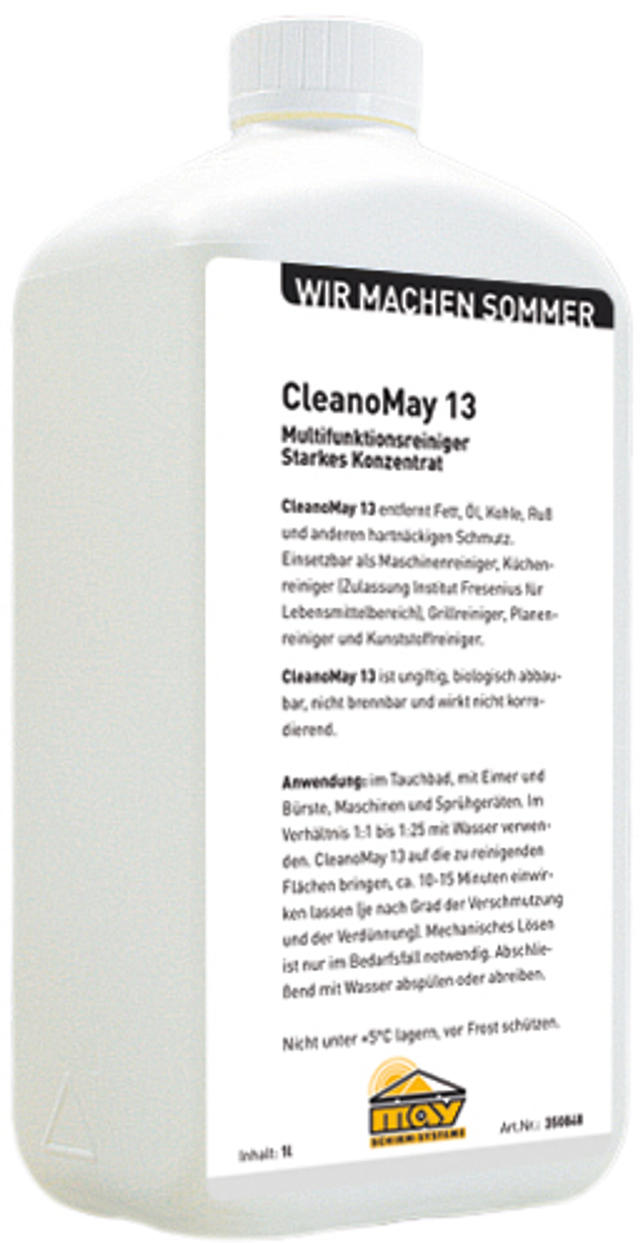 CleanoMay 13
Article-No. 350848
Highly efficient concentrated cleaning agent to remove grease, oil, carbon, soot and other stubborn dirt from parasol canopy and frame. It can also be used as a machine cleaner, for cleaning kitchens (certified by the Institute Fresenius as suitable for foodstuffs), as a barbecue cleaner, tarpaulin cleaner and plastic cleaner. CleanoMay 13 is non-toxic, biologically degradable, non-flammable and free of corrosive substances. 1 litre of concentrate yields 26 litres of cleaning fluid.
---
---
Suitable parasols
---
Do you have any questions or feedback?
Please use our contact form, write us an email, or just give us a call. We're looking forward to being able to help you!